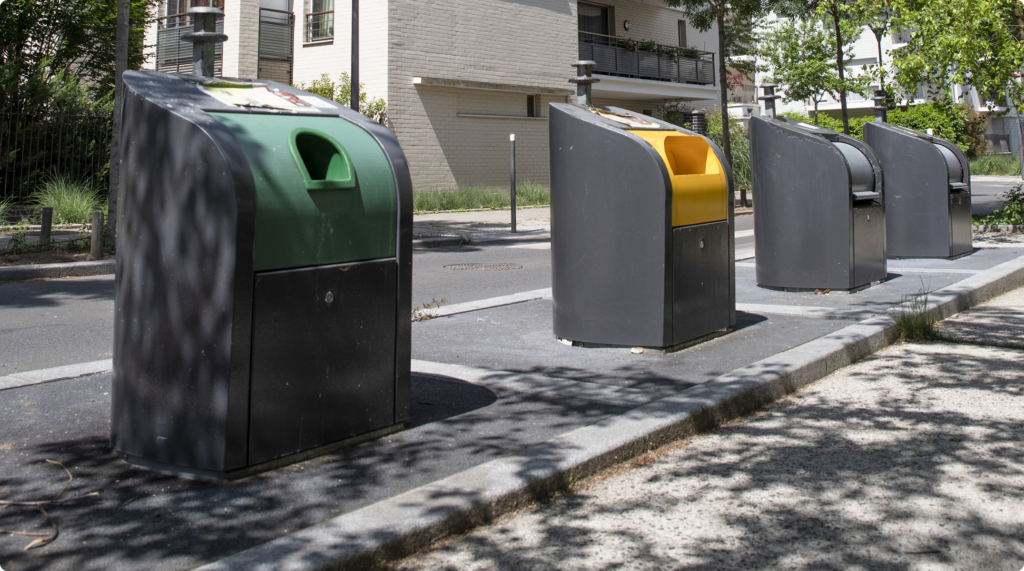 Discover our solution
We equip your waste containers with ultrasonic and laser level-measurement sensors. These sensors calculate the level in your waste columns in real time and transmit this information via the LoRaWAN or NB-IoT network to our data recording portal. The system then calculates the rate at which the containers are filled and anticipates when the maximum level will be reached.
We then aggregate the transmitted data from all waste columns to create an optimised rounds list, with a proposal for the best route for the refuse lorries.
The advantages of digitised waste collection
Visualise all the voluntary drop-off points in a local area
Be informed in real time of the fill level of your containers
Predict when the maximum fill rate will be reached
Collect waste where needed
Reduce its environmental impact